About Us | TSC Air was started back in 2007 by Matt Kaczmarek, and his father Don. Don had worked in the industry for many years as a facilities manager at Motorola and On-semiconductor. Don had also done residential A/C work in the 90s as a side-job business. After forming the company, Matt and Don worked for about two years with just the two of them until they brought on Don's son-in-law, Josh, as a third partner. 
For the next eight years, TSC Air was just the three partners. Don did most of the service, while Matt and Josh did most of the installations. As the company began to grow, it became evident that it was time to hire some help. 
In 2017, TSC hired Don's daughter, Dina as the office manager, and Jacob as our first outside technician. Over the years the company has grown to 10 employees, and we look forward to expanding even more to better serve our customers. 
Our vision is to become the most recognized, trusted, respected, and profitable A/C company in Phoenix. 
Our mission is based on our core values of honesty and integrity in all that we do. We strive to be the premier installers of energy-efficient AC systems, providing the best value to our customers through reliable equipment, high-quality installations, and the best warranties in the business. We will partner with our customers and give them the best protection against high repair costs and equipment downtime.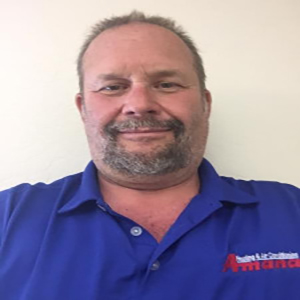 Don grew up in Chicago and worked as a facilities manager for Quasar during the 80s and later for Motorola. He moved to Arizona in 1997, transferring to the Motorola plant off of McDowell and the 143. Later the plant was bought out by On-semiconductor. Don was employed there until he left in 2007 to start TSC Air. Don lives in the Ahwatukee foothills with his wife, Carol, and their dog Hank. He has three children and enjoys spending time with his seven grandchildren.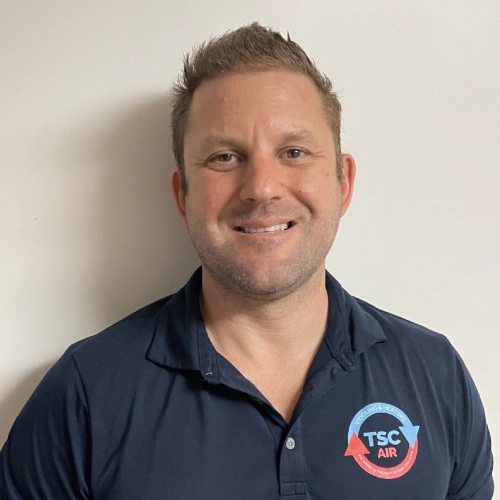 Matt grew up in Chicago, often working on weekends with his Dad in the A/C side-job business. When the family moved to Arizona, Matt attended ASU and earned a bachelor's degree in Fine Arts. He worked for seven years at Old Navy while attending college and ended his time as a manager there to start TSC Air with his Dad. Matt lives in Gilbert with his wife, Katie, his two daughters, Ari and Zoey, and their dog Murphy.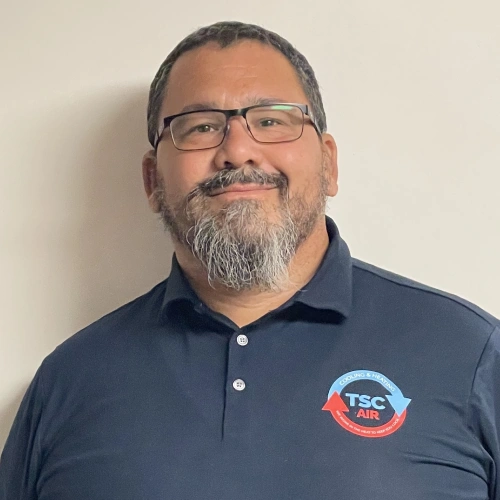 Josh married Dina (Don's daughter and Matt's sister) in 2004. At the time Josh had been working in the auto industry for many years as a skilled mechanic. In 2009, Josh was employed by Fisher Industries working on big mining equipment. Due to the heavy travel involved, Josh was unhappy with his position, so Don and Matt thought that Josh would be a good fit to help with the family business. The transition from mechanic to A/C technician was a smooth one for Josh as he had an excellent grasp of electricity, mechanics, and tools. Josh lives in old Ahwatukee with his wife, Dina, his two daughters Luci and Lily, his mother Lucy, and their two dogs, Bubba and Rocky. 
About Us | Your
TSC

Air

Team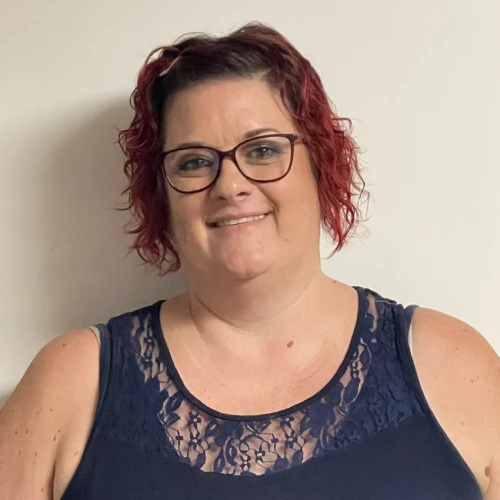 Dina Belson
Office Manager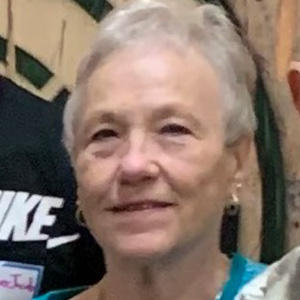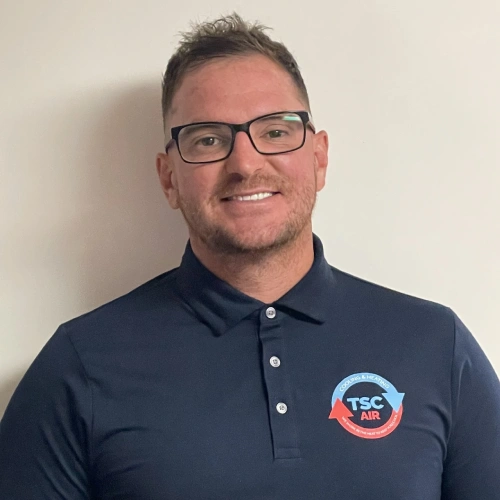 Joel Widener
Lead Technician
If you are looking for a HVAC company that serves customers in Ahwatukee, Chandler, Mesa, Scottsdale, Maricopa, Gilbert, and Phoenix, choose a true family business built on honest and integrity. It will be our pleasure to serve you!
Give us a call 855-TSCAIR-5 to schedule or use our contact form.