Air conditioning repair in Ahwatukee, Chandler, Mesa, Scottsdale, Maricopa, Gilbert, & Phoenix.
Ideally, your furnace, air conditioning unit(s), and other HVAC appliances would run without any trouble to a specified life expectancy. Of course, as any home or business owner knows, this is rarely the case. At TSC Air, we are always prepared to provide the HVAC repairs you need in Ahwatukee, Chandler, Mesa, Scottsdale, Maricopa, Gilbert, Tempe, and Phoenix.
"Air Conditioning Repair near me" is a common Google search in Phoenix! At TSC Air, we understand that your HVAC systems and equipment can break down at any time, possibly causing discomfort, inconvenience, and even risking your safety in summer. 
To help you and your family or employees stay safe, our technicians will put their skills and experience to work and get things back to normal as quickly as possible. If we are unable to get a part for your repair the same day, we have portable units to keep our customers cool while you wait. 
Sometimes, on a particularly old HVAC system, a repair may not make financial sense for you. We operate with integrity, so we will never recommend a unit
replacement
if a repair can give your system more life. Beyond just seeing that your units are working correctly, we strive to enhance the efficiency of your property's energy use. If you need a new installation, we carry very high efficiency units, up to 20 SEER. We can do split system air conditioners, heat pumps, or package units and can assist with both electric and gas heating systems.
We service all types of residential and commercial cooling and heating systems to include the following:
Split system heat pumps
Split systems with gas heat (furnace)
Split systems with electric heat
Rooftop package heat pumps and gas packs
Communicating systems
Variable speed, 2 speed and single speed equipment
Communicating thermostats, Wi-Fi thermostats, programmable & non-programmable thermostats
Zone systems
High efficiency filtration systems
Up to 24 seer cooling efficiency systems
Commercial equipment
At TSC Air, we have technicians available with fast, friendly, and efficient service. In our climate here in Phoenix, we are sensitive to your comfort needs and realize that time is of the essence. This is accomplished by ensuring that our vehicles are well stocked with everything we need to service your AC system. If a special part needs to be ordered, we will set you up with portable AC units until parts are received. Your comfort is our number 1 priority. Have you considered our
maintenance program?
We always get things started with a free estimate of your HVAC repairs or service in Ahwatukee, Chandler, Mesa, Scottsdale, Maricopa, Gilbert, Tempe, and Phoenix. It will be our pleasure to serve you!
WE SERVE THE GREATER PHOENIX AREA

HVAC stands for heating, ventilation, and air conditioning. This broad field not only involves managing warm air and cold air in our living spaces but also managing the quality of the air that we breathe. An HVAC system, a combination of an air conditioner, heat pump, condenser coil, evaporator coil, and AC unit, is critical for maintaining a comfortable and healthy indoor environment. HVAC service refers to the range of services, such as HVAC repair, AC repair service, air conditioning service, AC service, and electrical service, provided by a qualified technician from a reputable HVAC company or contractor.
Understanding HVAC Repair
HVAC repair is a key service when your AC system or heating system fails to function optimally. Common issues may include the air conditioner not cooling, the heating system failing to generate warm air, or strange noises coming from the HVAC unit. Technicians play a pivotal role in HVAC repair. These highly trained professionals have the expertise to troubleshoot, repair, and maintain various components of an HVAC system. It's critical to contact a reliable HVAC contractor at the first sign of a problem to prevent minor issues from escalating into major repairs.
Air Conditioning 
Air conditioning is a system that provides cool air in order to maintain a comfortable indoor environment, especially during the heat of summer. But like any mechanical system, air conditioners sometimes need repairs. An air conditioning repair might involve fixing refrigerant leaks, replacing worn-out components, or cleaning the evaporator and condenser coils of your AC unit. Regular air conditioning maintenance, which can include cleaning or replacing air filters, can help prevent many common issues, prolonging the life of your system and ensuring its efficient operation.
Heating
Heating systems, such as furnaces and heat pumps, are essential for maintaining a warm and cozy indoor environment during the chill of winter. Heating services, including repair and maintenance, are crucial to keep these systems running efficiently. Regular maintenance, such as cleaning or replacing filters, lubricating moving parts, and inspecting electrical connections, can extend the lifespan of your heating system and prevent unnecessary repairs.
Air Conditioning Installation
AC installation involves more than just fitting the unit in your home or office. It's about choosing the right AC system that suits your specific needs and ensuring its proper installation for optimal performance and efficiency. Proper installation can affect the unit's cooling capacity, energy consumption, and lifespan. So, remember to contact us for professional AC installation services to ensure the job is done correctly.
HVAC Maintenance
Regular HVAC maintenance, including both AC maintenance and heating system maintenance, is vital for the efficient operation and longevity of your HVAC system. Maintenance helps detect potential issues early, prevent costly repairs, and ensure consistent comfort. The humble air filter plays a critical role in HVAC maintenance. It traps dust, pollen, and other airborne particles, thereby improving indoor air quality while protecting your system from potential damage.
Indoor Air Quality
Indoor air quality significantly impacts your health and comfort. An HVAC system helps control indoor air quality by filtering out pollutants and maintaining the right temperature and humidity levels. Duct cleaning is one service that can greatly impact indoor air quality. Over time, dust, mold, and other contaminants can accumulate in your ductwork, negatively affecting the air that you breathe.
Service Area
Our service area covers several locations. We aim to provide prompt and efficient HVAC services to all our customers within this region. To request service in our service area, reach out to our customer service team, who are always ready to assist.
Customer Service
In the HVAC industry, excellent customer service is paramount. From the moment you contact us for routine maintenance service, an urgent repair, or a new installation, our goal is to provide prompt, reliable, and high-quality service. We understand that heating and cooling issues can cause discomfort and disruption, which is why we strive to offer reliable heating and cooling services.
Understanding the importance of HVAC repair, maintenance, and services is essential to ensure a comfortable and healthy indoor environment. When you need assistance with your HVAC system, be sure to choose a reliable HVAC contractor or company to guarantee the best service. We invite you to contact us for any HVAC needs. We strive to provide efficient, reliable, and customer-oriented service.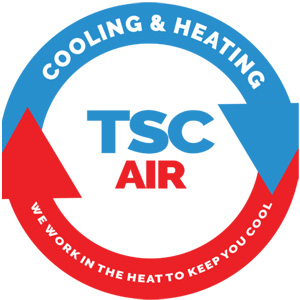 Tempe, Arizona, is a vibrant city in the Phoenix metropolitan area and is known for being the home of Arizona State University. The city is divided into several distinct neighborhoods, each with its own unique character and charm. Here are some of the notable neighborhoods in Tempe:
Downtown Tempe (Mill Avenue District): Known for its active nightlife, shopping, and dining, Downtown Tempe is often bustling with students, locals, and tourists. It's in close proximity to Arizona State University, making it a popular area for students.
Maple-Ash: One of the oldest neighborhoods in Tempe, Maple-Ash has a unique, historic charm with many houses dating back to the early 20th century. It's within walking distance of downtown Tempe, providing easy access to various amenities.
Tempe Gardens: This family-oriented neighborhood is known for its quiet streets and good schools. Tempe Gardens is largely residential, featuring many single-family homes.
Rural-Geneva: Another older, historic neighborhood, Rural-Geneva, is known for its large lot sizes and mid-century modern homes. It's conveniently located close to the university and other amenities.
Mitchell Park East and West: These neighborhoods are located in North Tempe and feature many charming, well-maintained homes, with a mix of families and students living in the area.
Optimist Park Northeast and Northwest: These neighborhoods are known for their well-maintained homes, parks, and recreational areas. The area has a community feel and is a popular choice among families.
Holdeman: Holdeman is a diverse neighborhood that offers a mix of housing options, from single-family homes to apartments and condos. It's close to the university and the downtown area.
Broadmor: This area, located near ASU, has a mix of single-family homes and rental properties. Broadmor is popular among families and students alike and offers easy access to amenities like shopping, dining, and entertainment.
Marilyn Ann: This neighborhood offers a mix of residential options, with many single-family homes and some multi-family housing units. It's known for its quiet, tree-lined streets and is located near several parks and schools.
Alameda-Campus: Alameda-Campus is located directly south of ASU, making it a popular neighborhood for students. The area has a mix of rental properties and single-family homes.
Remember that neighborhoods can change over time, and the character or demographics of a neighborhood can shift. Always research and visit neighborhoods in person to get a feel for the area when considering a move or investment.